Ride on Mower
Westwood F65-4WD (36″ XRD Deck) Garden Tractor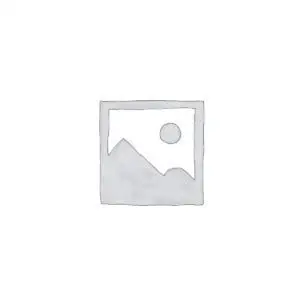 ---
A Westwood tractor with the added benefit of four-wheel drive
Westwood tractors are renowned for their cutting and collecting performance on formal lawns. Many British gardens feature slopes or areas where the terrain is uneven or prone to getting water logged. In such circumstances, the F65-4WD excels.
Refined, lightweight steering and a tight turning circle enables the F65-4WD garden tractor to manoeuvre around obstacles with ease.
Featuring 4TRAC technology, the F65-4WD uses Dynamic Traction Control to sense where grip is required and apply the right amount of drive to the wheels
£7,249.00
Features
Kawasaki FS481V 603cc Engine
Renowned worldwide for their reliability and performance, Kawasaki only build premium-grade engines. The FS481V is a 603cc air cooled, 4-stroke engine.
4TRAC Technology
Available on four-wheel drive models only, this revolutionary transmission design provides unbeatable heavy-duty four-wheel drive and stability with even weight distribution.
Dynamic Traction Control
A 4TRAC feature that automatically avoids scuffing and skidding on the grass by varying the speeds of the front wheels as the tractor turns.
Operating Management System (OMS)
OMS is a simple-to-use dashboard display. Everything you need to know about your tractor available in one location.
Electric power take-off
T and F Series tractors feature a push-button controlled power take-off for driving accessories.
Single pressed steel body
Found on T and F Series tractors, the single pressed steel body is a stronger and more durable alternative to a traditional fabricated unit.
Adjustable seat
All Westwood models feature an ergonomically designed, automotive style sliding seat for greater operator comfort and safety.
Noise reduction
All Westwood products are designed to produce the lowest levels of noise. Not only does this make operating a Westwood more comfortable, it also ensures that our products fall within the levels issued by EU noise legislation.
Deck height selection
The lightweight deck height selector can be adjusted through nine incremental settings to provide a cutting height of 12mm to 101mm (dependent on type of deck).
Park brake
The Westwood brake system is a cleverly designed safety feature. It prevents the tractor from starting unless the brake is engaged. This important safety device is fitted as standard on all Westwood models.
Bullbar
Every Westwood garden tractor is fitted with a bullbar. This tough tubular bar is bolted to the tractor's chassis and is positioned in front of the bonnet. It helps to protect the tractor from accidental impact damage.
Hydrostatic transmission
The hydrostatic, foot-controlled transmission found on all Westwood tractors is smooth and responsive. It is as easy to operate as the controls on an automatic car.
| | |
| --- | --- |
| Weight | 380 kg |
| Brands | WESTWOOD |
| | |
| --- | --- |
| Brand | Westwood |
| Engine | FS481V Kawasaki twin cylinder 603cc |
| Transmission | 4Trac |
| Standard Cutter Deck | 107cm/42″ XRD Deck |
| Combi Deck | – |
| XRD and IBS Deck Height & Settings | 12mm (1/2″) up to 101mm (4″) |
| Mid-Mounted Brushcutter Attachment | – |
| PGC Capacity (Litres) | 300 |
| PGC Electric Lift | – |
| PGC Electric Emptying | – |
| Power Take-off | Standard (Electric Engine) |
| Bullbar | Standard |
| OMS | Colour Digital Display |
| Feul Tank (litres) | 7 |
| Differential Lock | – |
| Wheel Size (Front / Rear) | 41cm / 51cm (16″ / 20″) |
| Dimensions (LxWxH) | 192cm x 117cm x 116cm |
| Weight (excluding deck & PGC) | 267.5kg |