Ride on Mower
Westwood F Series F60 4TRAC Garden Tractor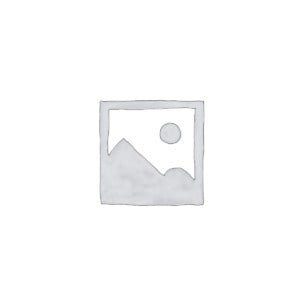 ---
4 Wheel drive makes this tractor get anywhere and mow anywhere with ease.
Expandable with Westwood accessories.
Features of our Westwood Ride-on Mowers
Foot-controlled transmission: One pedal controls forward speed and the other reverse. Making all Westwood Ride-ons a dream to ride.
Robust controls: All levers, controls and switches found on a Westwood machine are built and tested to withstand continuous use.
Engines: Westwood only fit premium quality engines from Briggs & Stratton and Kawasaki so you know you're getting the best.
Heavy-duty durable construction: Features such as cast front axle (T Series Only) and reinforced cutter deck design means that a Westwood will outlast most other machines available. Each and every component used on the tractor is selected and tested for its durability in real-life use
Power take-off: Power to drive the grass collector and accessories is taken directly from the engine, an independent clutch allows you to use the PTO to power accessories with the cutting blades disengaged
Automotive-style steering: The ball-bearing steering found on the T & F Series is easy to use and touch to withstand the knocks and bumps of everyday use.
Ergonomically designed for easy access and operation: The unique steering wheel design and seat operation (T & F Series) allows easy access on and off the tractor. Switches and controls are intuitive to use and are positioned within comfortable reach of the operator.
Operating Management System (OMS): OMS is a simple to use dashboard display displaying everything you need to know about your tractor in one location.
The unique 4TRAC system enables your tractor to go anywhere & mow anywhere. Capable of tackling slopes, mud and rough terrain this is a perfect tractor no matter your needs.
| | |
| --- | --- |
| Brand | Westwood |
| Engine | FS481V Kawasaki Twin CYlinder 603cc |
| Transmission | 4TRAC |
| Standard Cutter Deck | 107cm (42″) XRD Rear Discharge |
| Combi Deck | – |
| XRD and IBS Deck Height & Settings | 12mm (1/2″) up to 101mm (4″) |
| Mid-Mounted Brushcutter Attachment | 92cm (36″) |
| PGC Capacity (Litres) | 300 |
| PGC Electric Lift | – |
| PGC Electric Emptying | – |
| Power Take-off | Standard (Electric Engine) |
| Bullbar | Standard |
| OMS | Colour Digital Display |
| Feul Tank (litres) | 7 |
| Differential Lock | – |
| Wheel Size (Front / Rear) | 41cm (16″) / 51 (20″) |
| Dimensions (L x W x H (cm) excluding PGC | 187 x 112 x 114 |