Oils, Ride On Mower Accessories
Aspen Fuels Aspen Outboard Oil (1 Litre)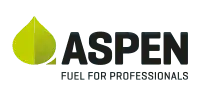 ---
Aspen Outboard Oil is a fully-synthetic biodegradable engine oil for two stroke outboard motors in all performance classes. It is self-mixing and recommended for Aspen 4, but can also be used in motors with a separate oil tank. Aspen Outboard oil provides effective corrosion protection, even in salt water, and is ideal for use in engines in winter storage. The oil meets biodegradability requirements under OECD 301B.
>80% biodegradable (CEC-L-33-A-93 or CEC-L-33-T-82)
Effective corrosion protection, even in salt water
Spark plugs, pistons and piston rings are kept clean
No build-up of sticky residues and carbon in exhaust gases
Excellent thermal stability, even at very high revs
Excellent for engines with catalytic converters
NMMA TC-W3® approved
Available in 1 Litre bottles
In general, outboard oil should be used if the motor is water-cooled. If the motor is air-cooled, two stroke oil for air-cooled engines should be used, e.g. Aspen Two Stroke oil.
| | |
| --- | --- |
| Weight | 1 kg |
| Brands | ASPEN FUELS |